ConnectionInfo.phpselectStockphoto1.php


previous page ---- Cadillac Ranch --- Amarillo Texas ---- next page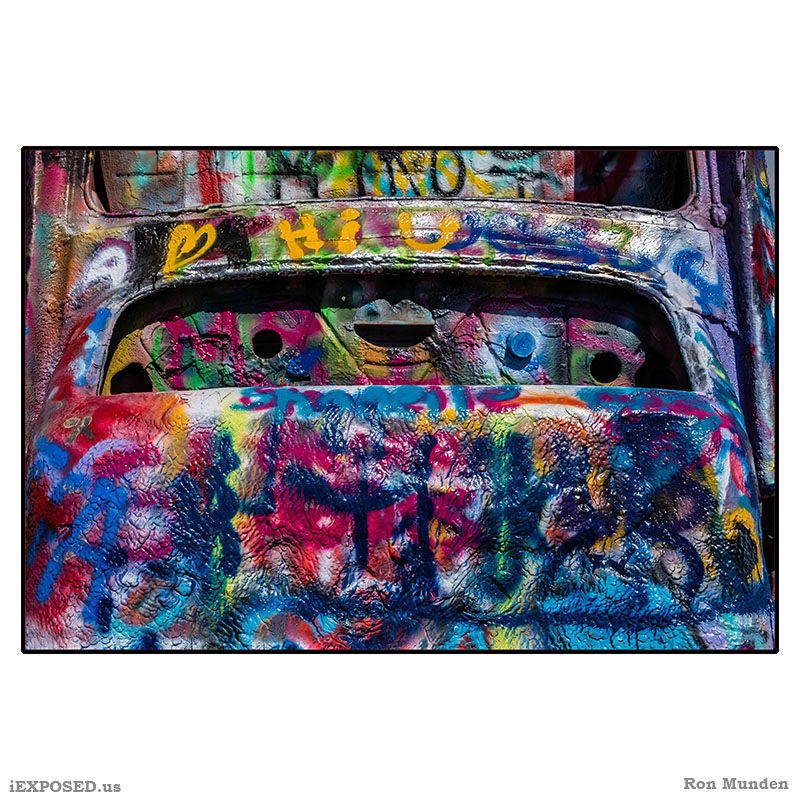 Cadillac Ranch -- Amarillo Texas

Field Review by the Team at RoadsideAmerica.com


That was in 1974. People would stop along the highway, walk out to view the cars -- then deface them or rip off pieces as souvenirs. Stanley Marsh 3 and The Ant Farm were tolerant of this public deconstruction of their art -- although it doomed the tail fins -- and eventually came to encourage it.
Decades have passed. The Cadillacs have now been in the ground as art longer than they were on the road as cars. They are stripped to their battered frames, splattered in day-glo paint splooge, barely recognizable as automobiles.
Yet Cadillac Ranch is more popular than ever. It`s become a ritual site for those who travel The Mother Road. The smell of spray paint hits you from a hundred yards away; the sound of voices chattering in French, German, and UK English makes this one of the most polyglot places between the UN and Las Vegas. We last visited just after a Texas-size downpour, and yet a steady procession of acolytes trudged through the ankle-deep mud to make their oblations. Many were barefoot, cheerfully slogging through the muck of livestock pee and poo (and parasites) and spray can trash, happy to be there.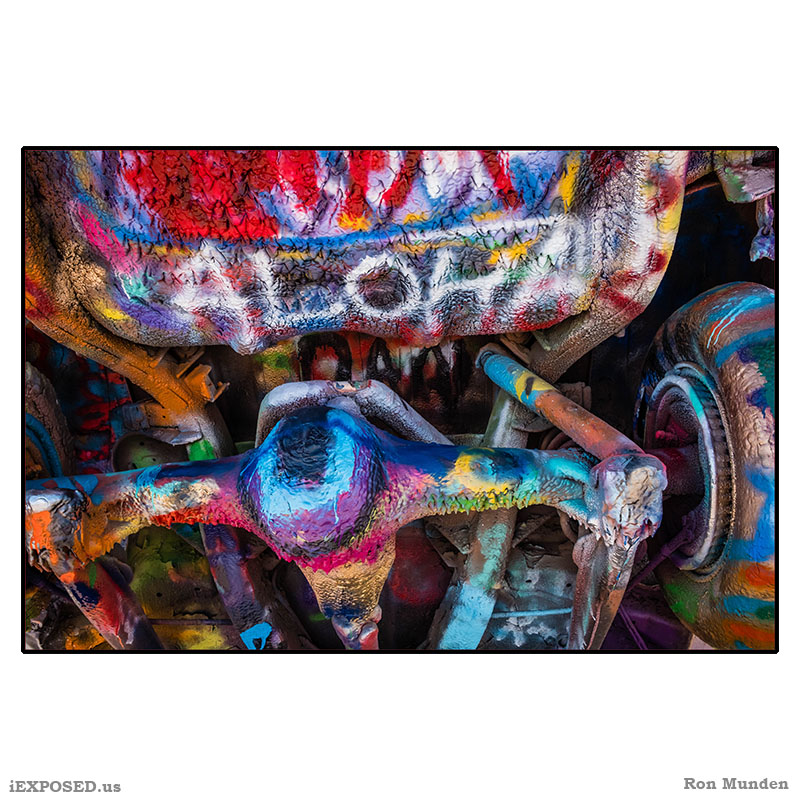 Everyone thinks they are an artist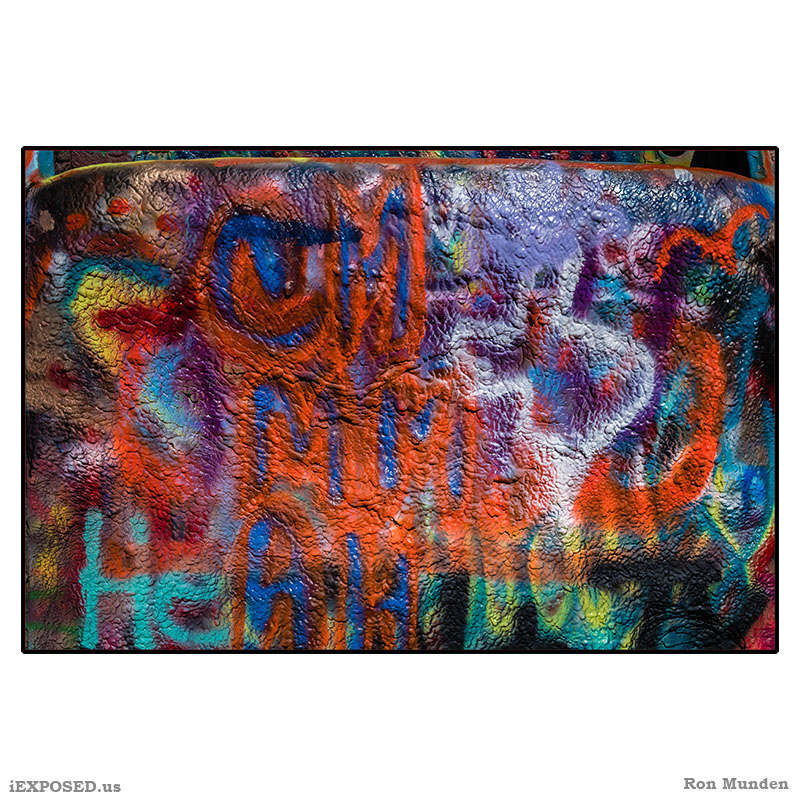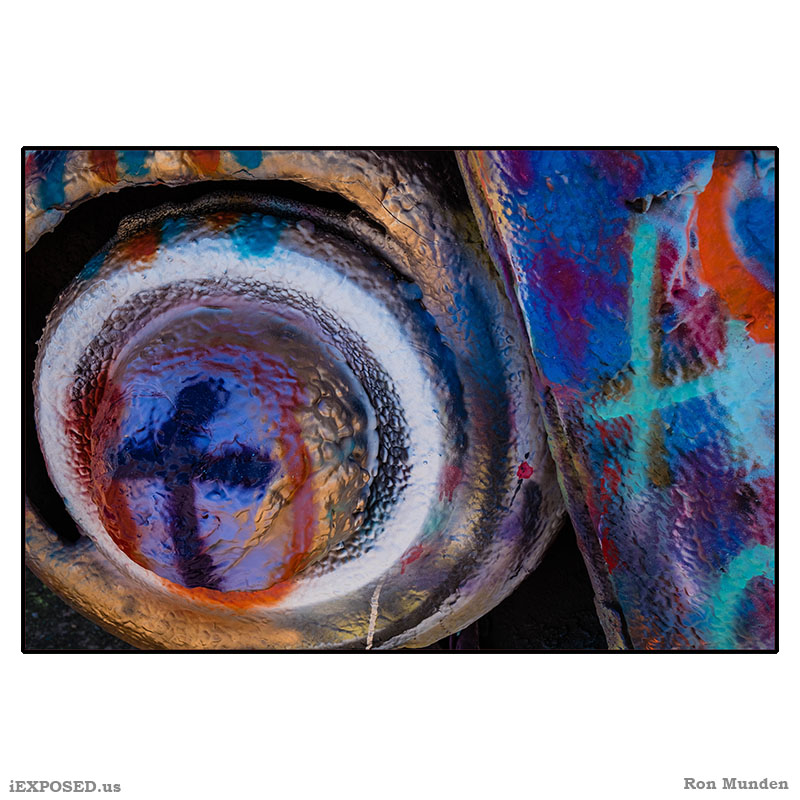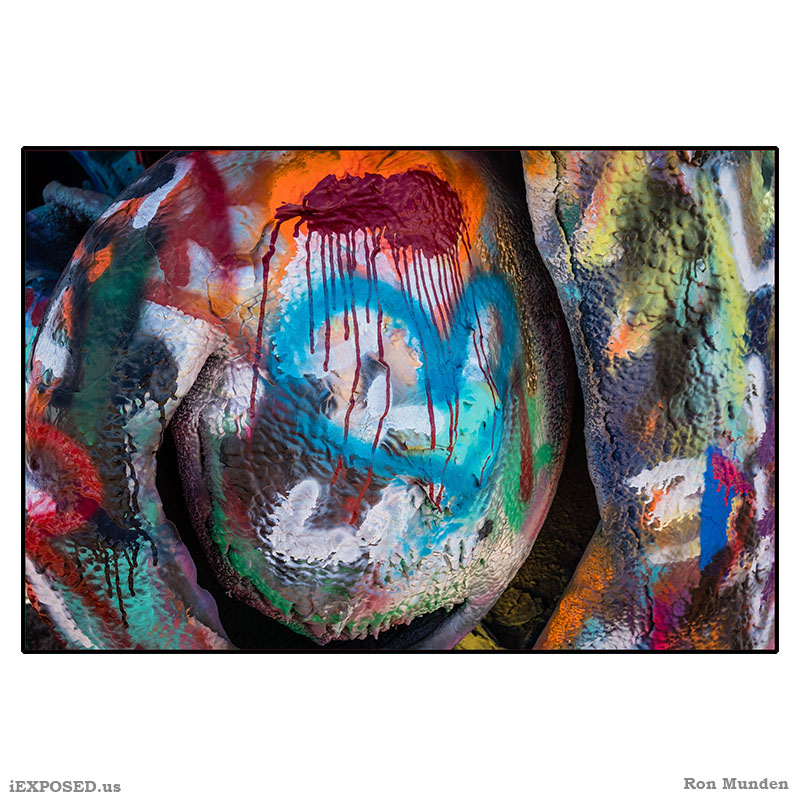 Cadillac Ranch
2
copyrite: MUNDEN expressions - 2018
previous page --- --- next page
[ 1 ] [ 2 ] [ 3 ] [ 4 ]