Our Drive to Salerno – May 4, 2018 – Maratea to Salerno, Italy
We are headed to the famous Amalfi Coast and our first overnight stop will be Salerno.  But first we have an all day drive due to various stops we want to make between Maratea and Salerno.
As you will note in the photograph the weather wasn't bright and sunny rather it was cloudy and we did encounter some rain.  However, it was another very good drive.
Italy has three types of beaches: (1) rocks, (2) pebbles and (3) sand.  We stopped on the other side of the street to get out and see this beach – it turned out to be a pebble beach.  The pebbles are very rounded in shape and therefore easy to walk on even when barefooted.  Don't know what it would be like to walk across the pebbles in bright sunshine and hot pebbles.
<![if !vml]>
<![endif]>
A little farther down the road we pulled over facing the ocean to eat the lunch Nancy had put together for us.  Do I have a picture of the ocean – no.   Instead I have a picture of places I would like to spend a month or more in during late spring to early summer – before the tourists arrive.
<![if !vml]>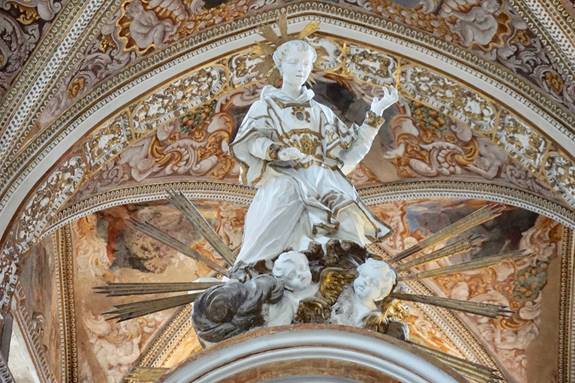 <![endif]>
Our first long stop was Sapri.  Sapri is a small town, a tourist town, and we arrived as the restaurants and shops were preparing for the upcoming tourist season.  Lots of maintenance and construction work going on especially on the beach.
<![if !vml]>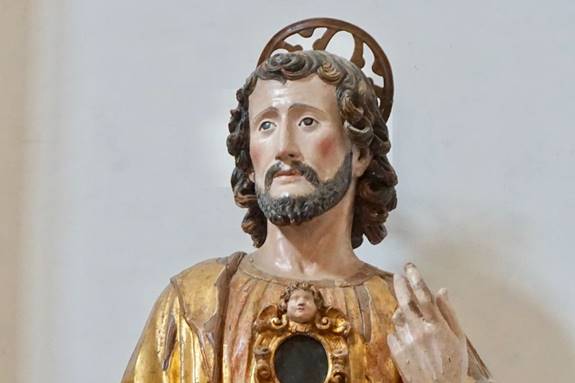 <![endif]>
After finding a parking lot – it was free today but in another two weeks you pay – and a couple of minutes of shoreside walking we came to the local church. 
<![if !vml]>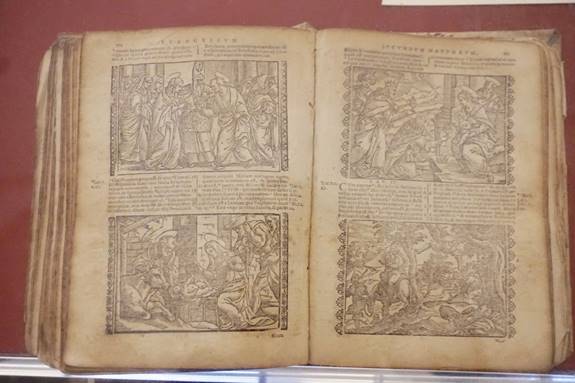 <![endif]>
We had to go in and as always were rewarded. 
<![if !vml]>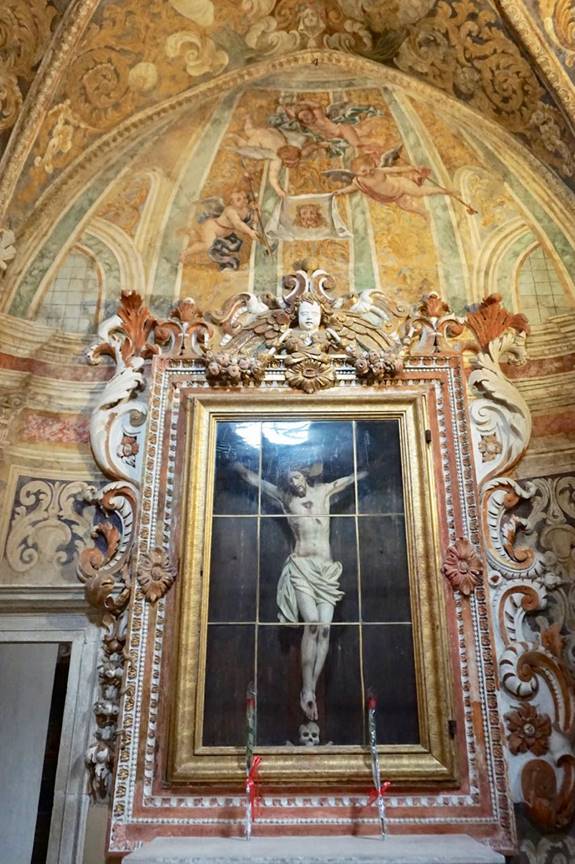 <![endif]>
And looking up:
<![if !vml]>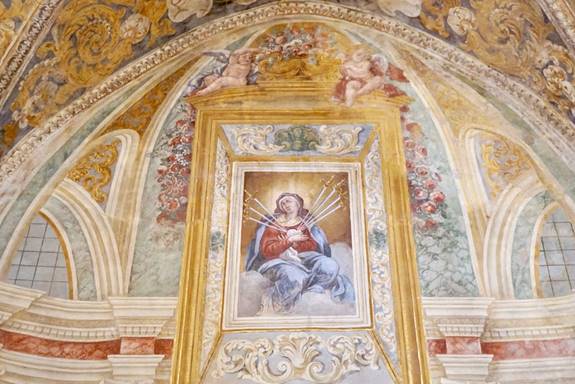 <![endif]>
The church had a number of beautiful wood sculptures.
<![if !vml]>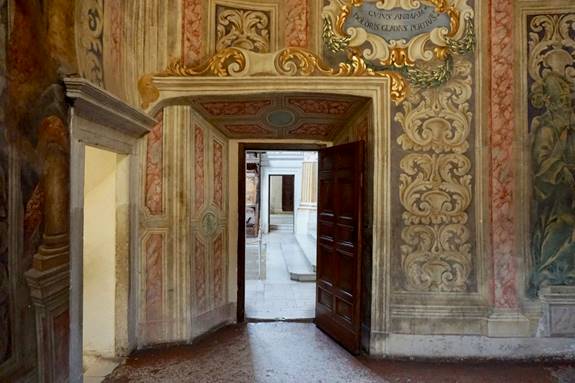 <![endif]>
<![if !vml]>
<![endif]>
<![if !vml]>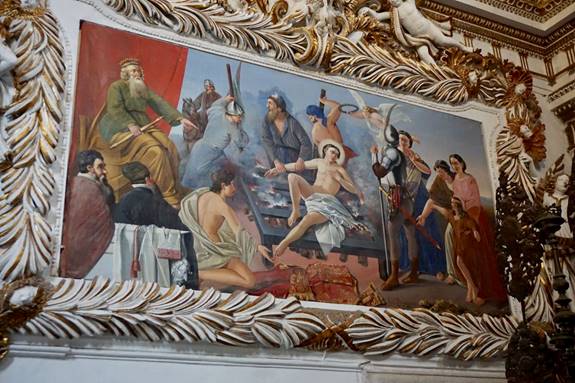 <![endif]>
We kept to the seaside portion of town.
<![if !vml]>
<![endif]>
I like this fish restaurant's sign.
<![if !vml]>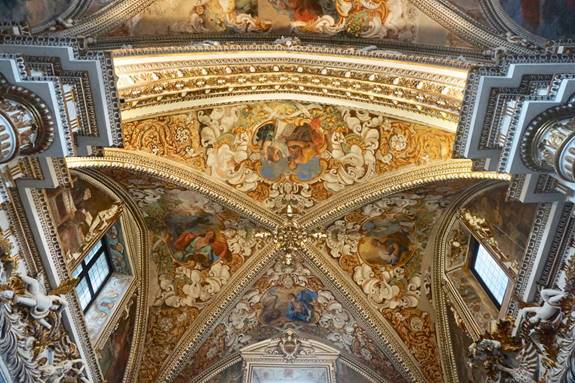 <![endif]>
Multiple places to sit and take in the sea view.  The graffiti made the stark benches more interesting.
<![if !vml]>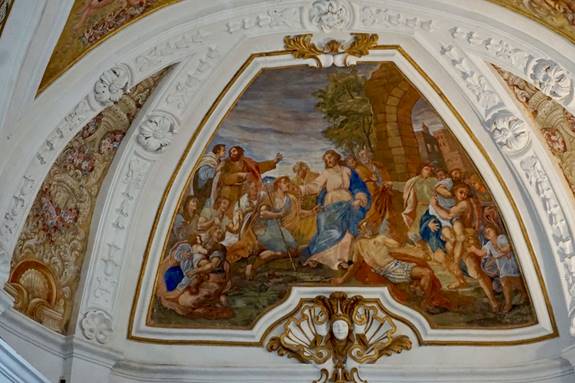 <![endif]>
Even though the streets were narrow the streets were easy to drive because there was almost no traffic.  On the right inside the car is my Apple phone with Google maps and on the left of the windshield is the remains of our Tunisia to Palermo ferry ticket for the 4Runner.
<![if !vml]>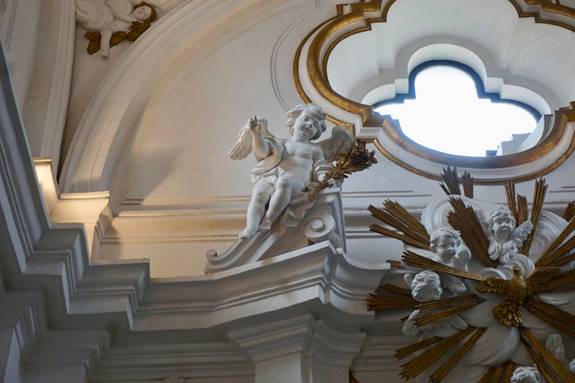 <![endif]>
This arch was the second stop our Maratea lodging host, Maria, suggested we stop for.  She most likely saw it without the fencing blocking the view or walkway to it.
<![if !vml]>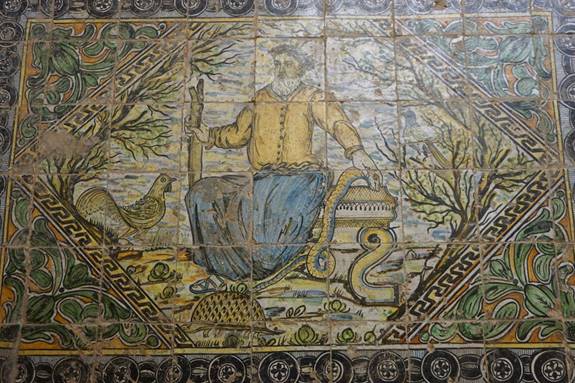 <![endif]>
Another photograph of the Mediterranean Sea.
<![if !vml]>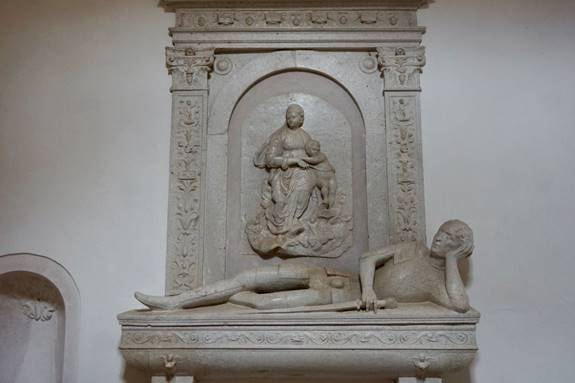 <![endif]>
We pretty much followed the coast most of the way to Salerno.  However, at times we had to drive inland and the views were just as grand.  A small village we drove through and then stopped about five minutes later to photograph.
<![if !vml]>
<![endif]>
We drove and stopped on and off for about six or seven hours before reaching Salerno.  Our drives in Italy have been incredibly enjoyable with so many places to stop and explore.
May you all stop and explore your surroundings.  I believe I am suggesting: stop and smell the roses.