Pollino National Park – May 1, 2018 – Southwest Italy
By Tom Allin
Our next stop is Maratea, Italy.  However, we are not going the most direct route but instead decided to drive east through Pollino National Park and then back west to Maratea.  Pollino is the first Italian National Park we are going to visit for some light hiking and hopefully a bird or two.
Pollino is Italy's largest national park.  Being incredibly smart we knew we couldn't explore it all in only a partial day visit so we decided to go to the top – Mt. Pollino and then look out to see as much park as possible.
Not a bad decision or view.
<![if !vml]>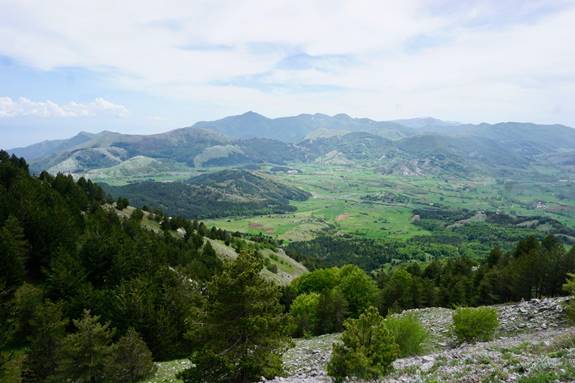 <![endif]>
The spring flowers were still blooming.
<![if !vml]>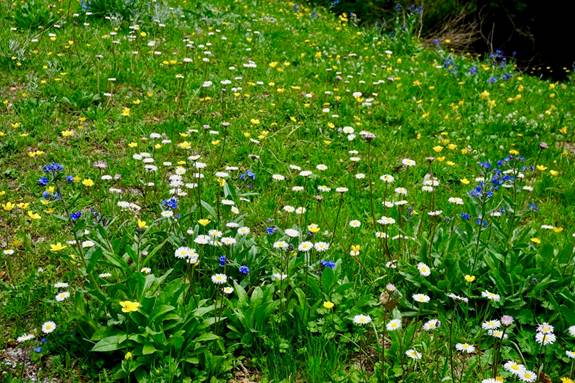 <![endif]>
I am a sucker for any blue flower.
<![if !vml]>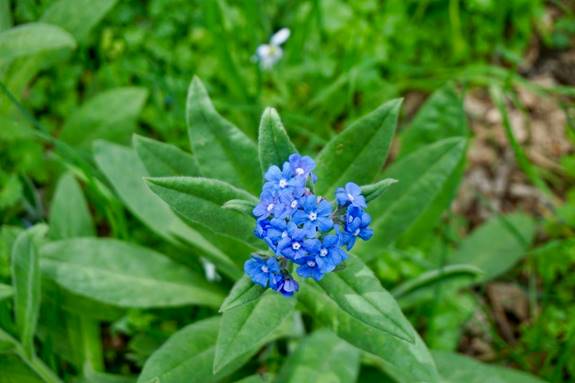 <![endif]>
Not all travel is rough nor do I spend all my time outlining potential itineraries or checking how closely we are to maintaining our travel budgets.  Some days I just kick back and think about nothing.
<![if !vml]>
<![endif]>
If we lived nearby or were going to be in the neighborhood for much longer than the time remaining on our visas, this would be a great place to explore.
<![if !vml]>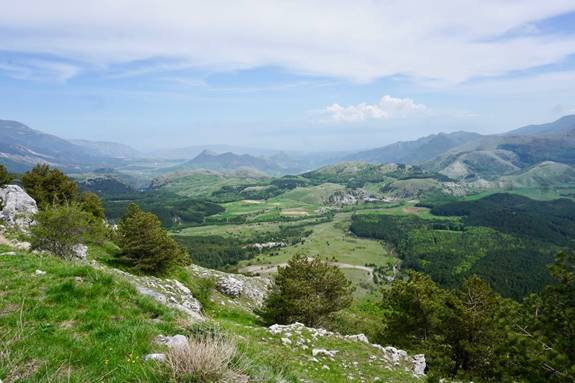 <![endif]>
The flowers were pretty much everywhere.
<![if !vml]>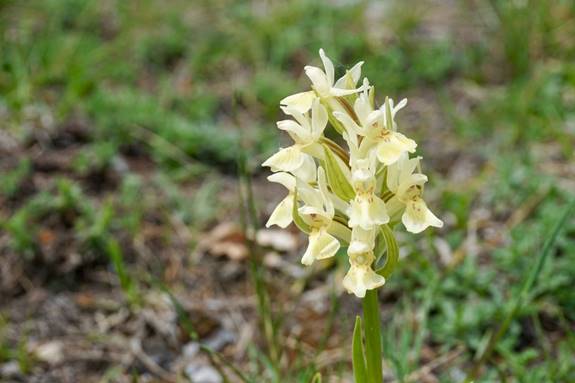 <![endif]>
Another view from the park's peak.  You can't drive to the top of the peak but you can get pretty close.
<![if !vml]>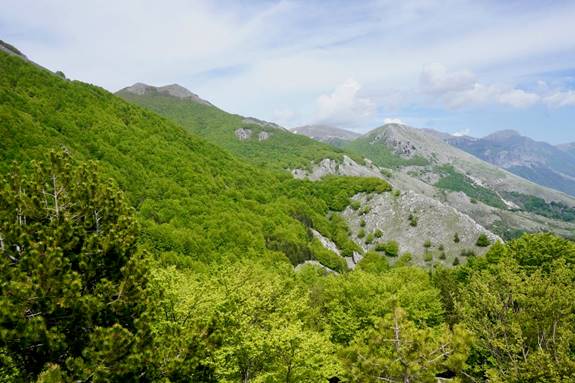 <![endif]>
Nancy focusing on one more wild flower.
<![if !vml]>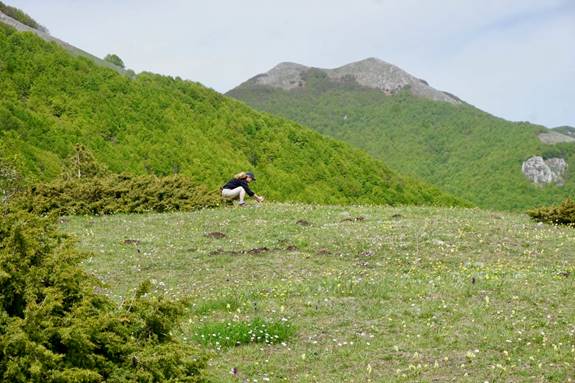 <![endif]>
Me, I am more a big picture person.<![if !vml]>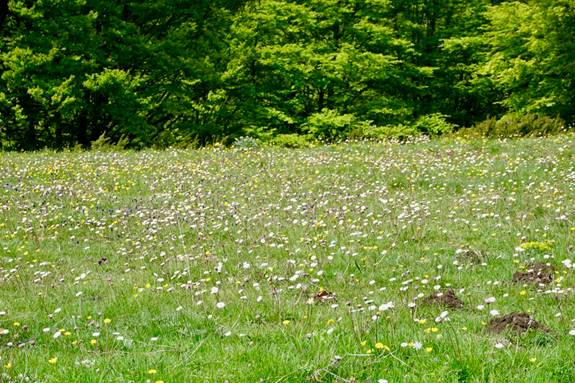 <![endif]>On our way down the mountain we stopped seeing wild flowers.  Wait, it's May and there is still snow on the shady side of the mountain.
<![if !vml]>
<![endif]>
Our drive continued to be very delightful.
<![if !vml]>
<![endif]>
We left the park, made the drive west, and there it is again: the Mediterranean Sea.
<![if !vml]>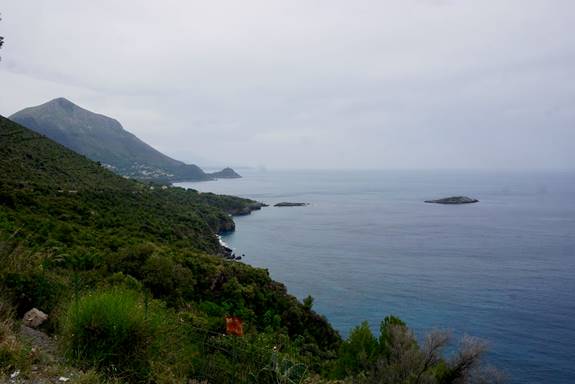 <![endif]>
Italy's coastline is fantastic.
<![if !vml]>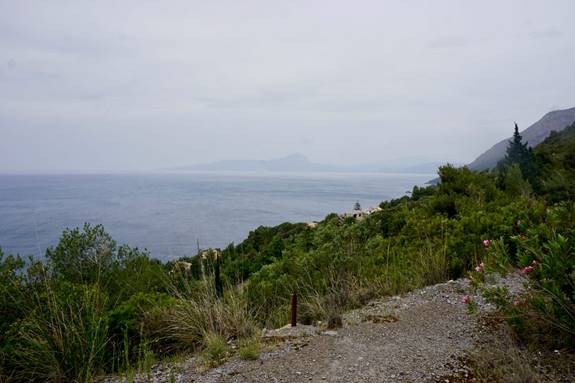 <![endif]>
Traveling with the 4Runner isn't advantageous in Rome or several other Italian cities but if you are looking to see the off the beaten path of Italy the best way is with a car.  But before you decide to rent a car remember gasoline costs in excess of $7/gal.  Rent small, light, and something that doesn't drink gasoline but rather just sips the gasoline in the tank.